En la Democracia, el Estado y el Capital son, dos rostros de la misma cosa. #twittsofia Gª Calvo
— eraser juⒶnjo * ✘ ★ (@eraser) November 17, 2014
La lucha popular debe, pues, dirigirse contra ambos, sin convertirse nunca en una reivindicación ni una alternativa de gobierno Gª Calvo
— eraser juⒶnjo * ✘ ★ (@eraser) November 17, 2014
Hoy traemos a este espacio un recuerdo del pasado .... en 2003 comenzamos nuestro bloguerío ... aunque ya llevábamos , fruto de nuestra participación en el Primer Master de e-learning , creo de España, en la Universidad de Sevilla, de Carlos Marcelo ... abrimos varios blogs, fruto de una investigación q inicié , en teoría para una tesis doctoral , que se convirtió, por suerte en algo vivo q mató a esa práctica de destrucción del deseo investigador , curioso y libre de los jóvenes atándolo con y a la estructura del poder de la Universidad, el más perverso del Estado junto con el educativo de primaria, secundaria y preescolar ... toa la vía vamos .. pero... a lo que ibamos...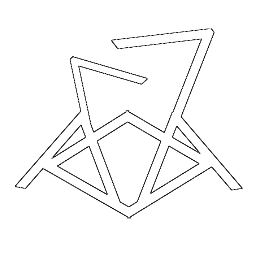 En aquel entonces andaba yo con la fiebre bibliográfica , tenía cientos, miles de papers, etc... me dediqué a seguir de cerca a aquellos primeros blogueros de pro ... algunos se convirtieron en popes bien ayudaitos ... otros sin tanta ayuda ... otros seguimos en la trinchera del palabrerío , garabateo de guerrilla .. y recuerdo que este paper de 2 grandes del bloguerío, y otros avíos .. der puchero TIC q TIC .. llegó a mis manos ...afectos como nosotros a la vía transversal a la perversa q nos desgobierna de Madrid Barcelona , en este caso Granada Zaragoza (del reino nazarí y aragón) .. aunque nosotros andamos en la transversal Sevilla, Gipuzcoa , Canarias (del califato zeviyano, euskara y guanche) ... toas las transversales son bienvenías ..., luego los encontré en algún sarao que otro ... como nos facemos viejos !! 11 años ya de esos, y algo más ..
así que hoy desde las más profundas abismales del bloguerío , les presentamos :
Do we live in a small world? Measuring the Spanish-speaking Blogosphere.
de @fernand0 & @jjmerelo (enlace a REsearch Gate)
Por suerte, ... ya hice , y con profusión , esas cosillas ;-) .. un salúo desde el
☆
EZLN
✞ de
Zeviya CalYFlato IndePendiente
.. para 2 de nuestros clásicos ..
ABSTRACT
The blogosphere is the community of bloggers, people or collectives who share information and opinions ordered chronologically. The Spanish-speaking blogo-sphere contains several thousand blogs; despite its small size, compared to the English-speaking (or maybe global) blogosphere, its characteristics are a bit dif-ferent. In general, it could be said that the Spanish blogosphere has not reached criti-cal mass yet. Moreover, the main reference of the Spanish-speaking blogosphere is still the English-speaking web; most links found point outside the Spanish-speaking web. In particular, it is still quite uncommon that news items seen or generated in the Spanish blogosphere become popular throughout it; when this happens, most of the time it's due to the reproduction of the English blogosphere. There is also an "in-creasing returns" phenomenon: most bloggers (and readers of blogs) concentrate in some blogging sites (such as Blogalia or BarraPunto), and so they dominate the link space of the whole blogosphere. Finally, there is a third characteristic: the Spanish-speaking blogosphere is slower than the English-speaking one: ideas, topics and links spread in a slower way. This paper will show our experience in developing blogging tools, in particu-lar, the "Blogómetro" (http://blogometro.blogalia.com), which is an open source program that checks on a daily basis the link space in the Spanish-speaking blogo-sphere, in a similar way to BlogDex or Daypop, which check the English-speaking blogosphere (and a small part of the global one). We will show and analyze data gathered from the end of the year 2002 to the beginning of 2003.
(leer más...)
Fuente: [ REsearch Gate Fernando Tricas ]